Manage Employment
Take the stress out of timesheets
CrewSmart has been designed by the Industry so understanding the technicalities for employing your seafarers and technicians and allowing all the different ways you can employ your crew as well as manage the employent processes efficiently and seamlessly.
Whether you employ Full time PAYE, Fixed term, Agency or Contract Based CrewSmart will stay on top of your figures ensuring that timesheets are generated accurately and with as little intervention as possible.
Workload is designed to be spread around the office when recording crew days with no insight into particular salaries or employment types other than by those than need to see this information.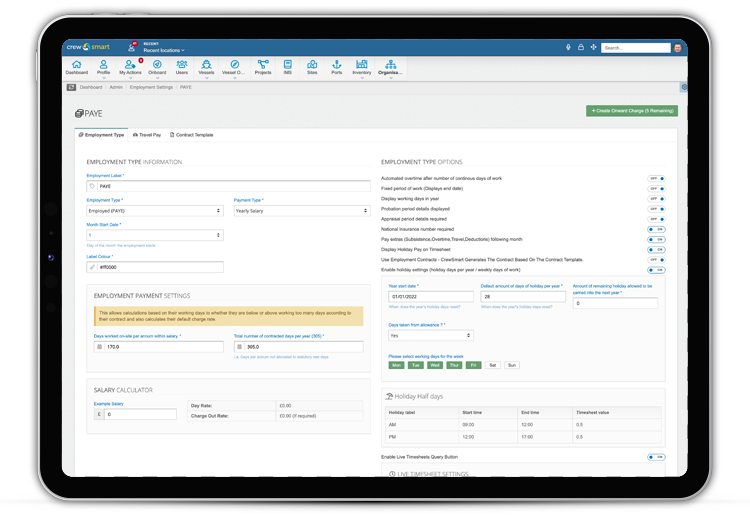 Controllable
Granular control of your employment types and even allowing finite control of how your travel is paid. Whether you need to add any further charges such as National Insurance/ Pension/ Agency Fees can all be controlled automatically.
Capable
Using our unique expressions engine, you can build complex formulas to satisfing all your business complexities allowing a fully flexible approach.