CrewSmart is the
industry standard in
maritime
Your end-to-end fleet management tool for compliant, effective maritime operations.
How it works
Learn more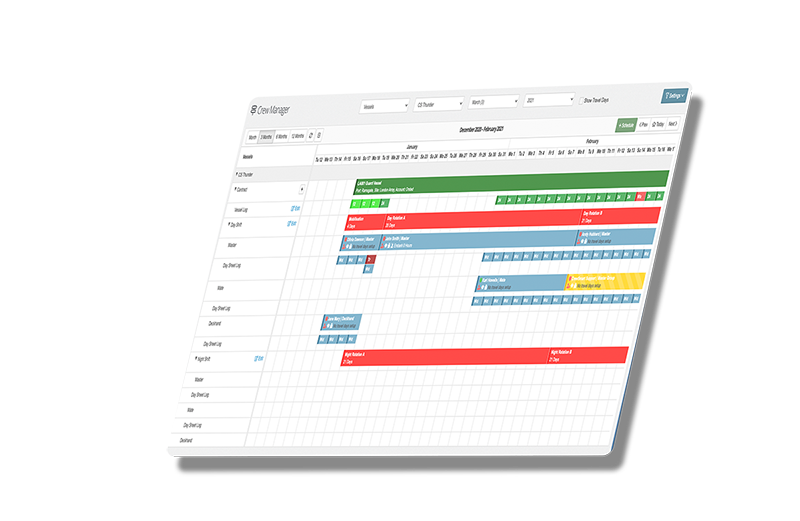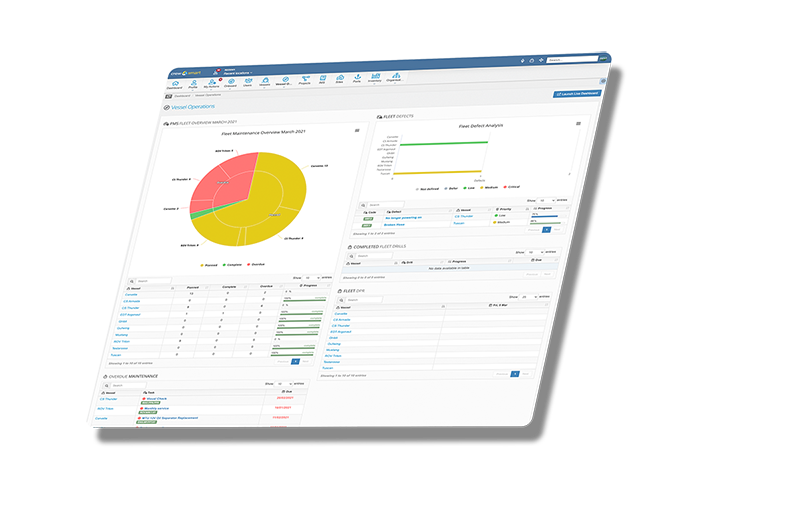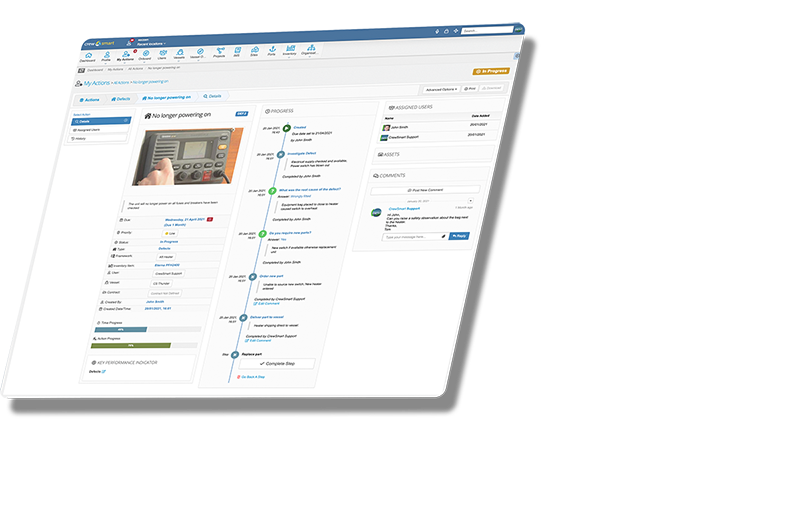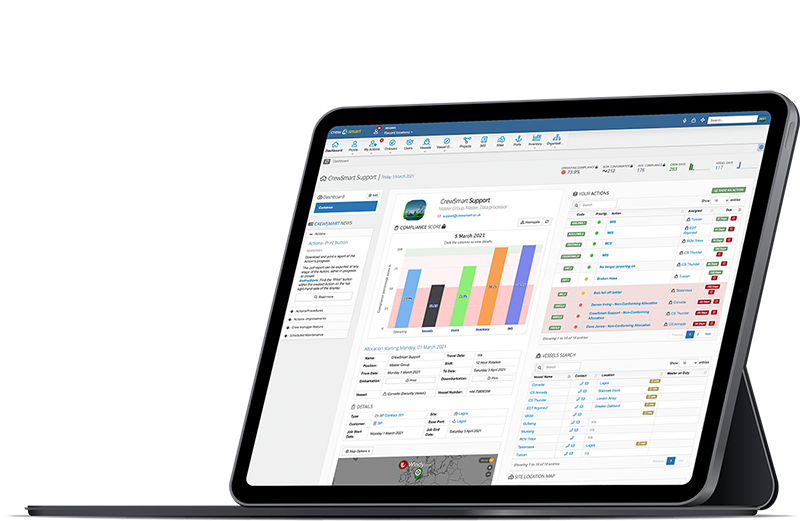 CrewSmart 2.0
CrewSmart upgrades Future-Proof Management System to tackle new realities of Maritime Operations
Learn More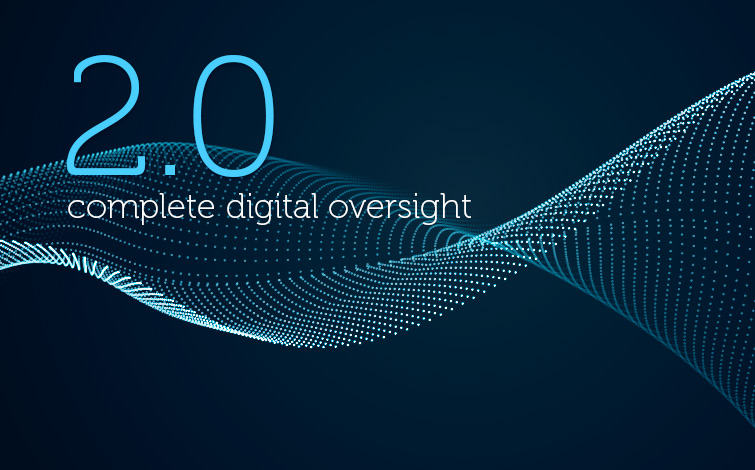 The most effective way to track your compliance
Want to learn more about our compliance scores?
Click here
Industry Sectors
Adaptable to a multitude of key sectors, with proven track records in each.
CrewSmart gives you complete operational visibility
Optimise your business for efficiency, and demonstrate maximum value to your customers.
Optimised dashboards for compliant, effective maritime operations
Full procedural driven actions for all your incidents, defects, safety observations, HR & more. All driven through comprehensive KPI reporting tools.
Proven track record across the maritime industry
Trusted by operators across all sectors of maritime operations, CrewSmart provides a single, end-to-end point of access for all essential data.
553600
+
Recorded Crew Days
Store all crew activities and requirements, employment details, and timesheets.
152062
+
Recorded Vessel Days
A comprehensive, essential database for all vessel records and monitoring data.
11704
+
Registered Crew
Fully scalable to support expansion of your business' operations.
724
+
Active Vessels
Oversight over vessel and equipment certification, inventory, planned maintenance and safety records
179232
+
Processed Actions
Fully bespoke and intuitive reporting and processes tailored to your business' procedures.
88238
+
Certificates
Home to all vessel and personnel certifications, with automatic cross-referencing and renewal alerts.
Visual desktop and app-based dashboards that provide up-to-the-minute operations metrics
Empowers your crew manager and fleet operations manager to make dynamic, informed decisions
With over a 1000 security personnel to manage we needed a solution that was optimised for managing Certification and Travel documents. With CrewSmart we have found that solution, we've added over 10,000 documents to the system so far! The team at CrewSmart are always keen to help and nothing is too much trouble for them.
Nick Slain
Operations Personnel Manager
Simple, intuitive, proven
Tried and tested by operations managers and personnel across every maritime sector, globally.
Your data in our trusted hands
Hardened infrastructure environments ensuring reliability and security
Hardened Secure Hosting
Enhanced for highly regulated and security sensitive organizations. Hardening steps have been applied that were derived from the Windows 2016 CIS Benchmark Level 1, Internet Information Server v10 CIS Benchmark Level 1
Scalability
Auto Scaling group across multiple Availability Zones behind a load balancer utilizing a Redis server for session management.
Reliability
We have been able to ensure your data is available when needed by maintaining 99.9% uptime. We are well on course to meet 100% availability.
Data Protection & GDPR
Have a GDPR Policy?
Integrate it with CrewSmart and stay compliant
1st Class Dedicated Support
Dedicated account managers work with you in every step of your journey.
Cyber Essentials Certified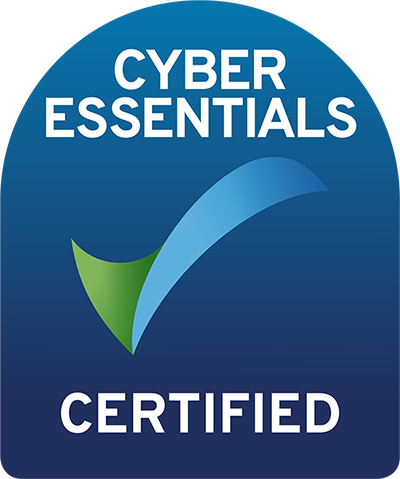 CrewSmart is proud to be Cyber Essentials Certified.
How we work
We develop CrewSmart to meet our customer's requirements and emerging business needs.
1st Class dedicated support
Powerful expression engine
Seamless 3rd Party integration
Built for the industry, by the industry
Trusted, reliable service
Working with small businesses and large enterprises
We pride ourselves on our adaptable, scalable platform. Whether you manage a single yacht or a commercial fleet, CrewSmart will keep you compliant, efficient, and in the know.
Trusted by Sector Leaders





Cut costs and confusion with a
single platform.
Using a single portal to access all operational data empowers your team to make faster and smarter decisions, streamline operations and improve efficiency.
Bespoke Procedures
Our actions builder guarantees that your procedures are followed correctly and completely every time, making audits stress-free.
Tailored KPIs
CrewSmart integrates your KPIs at all levels, allowing you to tailor reporting, processes, and analytics to meet your requirements.
Live Compliance Tracker
Understand your business' compliance with a single glance at the CrewSmart dashboard, updated daily